Become a Travel Nurse with AHS NurseStat
Whether you're a seasoned travel nurse or are just getting your feet wet, our team is here to help you reach your goals and ambitions. We specialize in nurse staffing, which means we understand you from a nursing perspective. Our team offers years of experience and expertise in matching you with the right opportunities based on the things you care most about.
Take the Travel Nursing Leap
Travel nurses work on short-term contracts (usually about 13 weeks) to help fill staffing gaps for medical facilities across the country. Many nurses get into travel nursing as an opportunity to tour the country or visit places they've always wanted to see.
When you become a travel nurse with us, we get to know you to understand how we can best serve you. What are your goals? Where are your bucket-list destinations? Once we understand what your ideal position looks like, we get to work finding the right assignments for you. We're your partner in finding your dream job.
We also offer competitive compensation and benefits for our nurses, including:
Competitive compensation packages
Medical/dental/vision insurance for only $15 a week
401K savings program with matching
Licensure and credentials reimbursements available
Professional liability/malpractice coverage
Weekly pay through direct deposit
Free, fully furnished, private housing accommodations or generous non-taxed housing stipends
What our travelers say about us...
A Tight-Knit Community Of Nurses
More than the compensation, we offer a community of people that cares about you. Each nurse that joins our travel nursing agency becomes part of our family. We're dedicated to helping you reach your goals. We're always available and our recruiters regularly reach out to check in with you. Our team is here to support you professionally and personally.
Ready to take the next step on your travel nursing journey? Reach out today and let's talk about your next opportunity.
A Travel Nursing Agency that Cares
Our mission is to serve healthcare providers by connecting amazing people with exceptional employment opportunities. We pursue our mission with passion, loyalty, and integrity to benefit our employees, clients, and community.
As a travel nursing agency, we don't just match candidates with jobs. We're here to make a difference for you. Your goals are our goals, and our team is here to help you make them happen.
We work with you side-by-side to find the opportunities that best suit you. Whether you have certain destinations in mind or just want to help facilities most in need, our recruiters are a valuable resource for finding assignments that help you feel fulfilled and rewarded. We know nursing isn't a job, it's a part of you, so we're committed to finding the opportunities that match you and your goals.
Our team also checks in with you regularly to make sure you're getting the support you need. We believe your success is our success, which is why we live and breathe your goals. We understand your unique perspective because we specialize in matching travel nurses with exciting opportunities.
For a travel nursing agency that cares about you, choose our team at AHS NurseStat. Browse our openings or talk to a recruiter today to get started!
Tonda Wagoner
I would like to give a great big Thank You to all the Staff at AHS and especially my wonderful recruiter, Michelle Swain. Michelle is the most supportive, helpful, and she always has time to listen and help any time, any day of the week. She has the best contacts and contracts, provides the best advice, and this past yr has given me the best assignments!! It's been a great year with Michelle and AHS, looking forward to many more. Wish I would have started this grand adventure many years ago. If anyone is thinking about travel and would like to talk, ask questions, Michelle will definitely be that recruiter to help you start this amazing adventure in nursing…have fun, have flexibility, get extra money, and experience the love of travel. Thank you again Michelle!!!
Kim Phan
I have been working with several recruiters and the current recruiter named Carletha Sanders is my favorite one. She is very quick with responding to my questions (which makes me named her My Speedy Recruiter via our texts) and makes things go easier and smoother with my new assignment. Since cloning is not allowed I recommend that if you need a recruiter, Carletha Sanders is the right one and you won't be disappointed working with her. Thanks again My Speedy Recruiter "Carletha Sanders" 😄😄😄
April Sundby
Alexandra Borkowski is absolutely amazing!! She brought me into this wonderful world of travel nursing & made my life so much better! I'm getting to see new parts of this beautiful country due to her consistent support and encouragement! She makes you feel confident in this fun, fast paced professional while always bending a listening ear when needed! I'm setting down roots for now and will tremendously miss her!! #bestrecruiterever #nurselife #dreamlife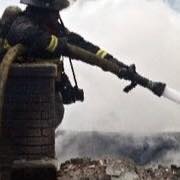 Dennis Watson
When I made the decision to start traveling as a dialysis nurse, I wanted to work for a company that has had years of legal, marketing and professional experience that would complement my career. AHS checked all the boxes. My recruiter Allyson Harms not only provides me with the information needed to make the right choice for my next assignment, but also has the experience to guide me for long-term success. She is responsive to questions and concerns which gives me a sense of security when I make career decisions. The opportunity to work for an established company gives me comfort. I'm looking forward to my next journey and adventure in nursing. Dennis Watson RN
Kayla Murphy
My recruiter Carletha is AMAZING! She has helped me so much with transitioning to travel nursing. Answers all of my questions on and off the clock. She also is a great person to talk to. This is my first job and she was able to get me a job in California! It's been such a great experience so far and I want to say thank you Carletha for making this possible for me❤️ she's an awesome recruiter! 10/10!