If you're a travel nurse, you know that finding housing can be a challenge. You may be tempted to take the first housing option that comes your way, but it's important to do your research to avoid scams. A lot of scammers out there actually target travel nurses because they often don't know the area and aren't close by to check out the property. If you're planning to take the stipend and find your own housing, then make sure you know how to avoid travel nurse housing scams. Here are some tips to help you find safe and reputable housing options when you're on the road.
If you're ready to start your travel nursing adventure, reach out to our experts or check out our job board now!
Do Research for Travel Nurse Housing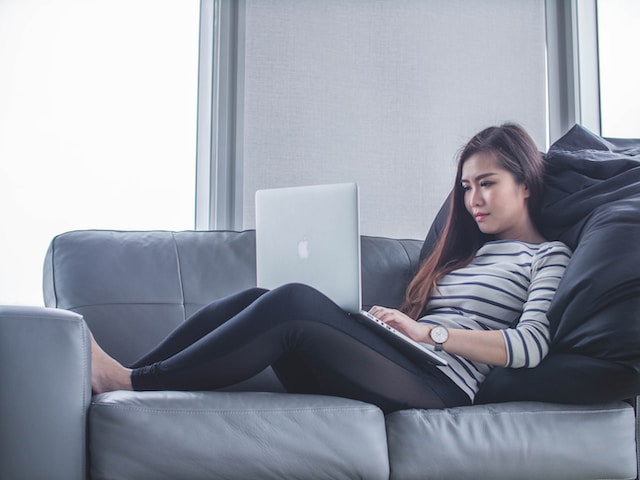 When you take a travel nursing assignment, you need to research the area. This is to make sure you're comfortable with where you're going. It also helps you make sure you'll have access to housing options that will work for you. There is a wide range of travel nurse housing options, from short-term furnished apartments arranged by your travel nursing agency to extended stay hotels and rent a room situations. Knowing which option best fits your situation can save time and help make the transition much smoother.
Know That Scammers Target Travel Nurses
Being a travel nurse is an exciting and rewarding career opportunity, but there are people out there that try to take advantage of travel nurses. Scammers often target travel nurses looking for housing, so it's important to be aware of this when searching for travel nurse housing. Before signing any leases or submitting payments online, do your research and make sure the company you're working with is reputable. So, read through reviews, compare rates, and always look for potential red flags, like too good to be true offers. Taking these precautions can help ensure you're receiving what you paid for and don't fall victim to any housing scams during your travel nursing experience.
Find Reputable Landlords for Travel Nurse Housing
If you're looking for travel nurse housing, take time look into the property management company or the landlord. Start by asking around. See if any of your colleagues or acquaintances know of them. Even better if they can tell you about their experiences with that particular company. Of course, personal recommendations may be hard to come by when you're traveling around the country. In these cases, look for reviews online. Read through reviews critically and thoroughly. This can help you learn a lot about the company. You'll see whether people are generally satisfied, if there are common complaints, and how people compare them with their competitors. This will go a long way in helping you find the right choice for your needs.
Get Everything in Writing
When signing up for travel nurse housing, make sure you get everything in writing. This can save you a lot of headaches down the line. Read through the whole lease or rental agreement. You also want to make sure you understand what it means before signing. You might want to recruit a friend to read through it as well as a second pair of eyes to spot any issues. 
It's also important to ask any questions that come to mind about the agreement. Everything should be clear and comprehensive. It should lay out expectations of you and of the landlord so everyone is on the same page. Double check for extra details like pet policies if they apply to you. For instance, many properties allow pets, but with limitations like pet type, number of pets, or even pet weight or breed.
Using some extra caution to review written agreements can help ensure your experience goes smoothly. Don't get caught unawares of a particular policy or fee with your travel nurse housing.
Do an Inspection Before You Sign Anything
In many cases, you can request to do an inspection before you sign any lease agreements. Many property managers will even do these virtually now. This allows you to see the property and make sure it fits your needs and is in good condition.
Once you arrive, do a quick walk around before moving your things into your new travel nurse housing. This allows you to take note of existing damage. Take pictures or videos of anything that isn't in pristine condition so you have evidence it was like that when you moved in. You might also want to follow up with the property manager with a list of things you found so you have that additional documentation.
Avoid Travel Nurse Housing Hassles with Agency-Provided Housing
One way you can avoid scams and other headaches with housing for your assignment is to choose housing provided by your travel nursing agency. When you find a nursing job with AHS, we offer furnished housing near your assignment location. The accommodations are private, so you don't need to worry about having to room with someone and they'll have all the basics you need.
Some of the benefits of choosing agency-provided travel nurse housing is that you can avoid scammers. It also helps cut out all the research needed to find good quality travel nurse housing. Instead, we take care of all that for you to reduce the stress and hassle on your shoulders. Another added benefit is that you won't be on the hook on the rare chance that your assignment gets canceled, since you're not the one signing the lease. So, while you can find your own housing with a stipend, keep in mind that agency-provided housing may be an easier option for you. 
Become a Travel Nurse with AHS NurseStat
Finding travel nurse housing can be a daunting task, but it doesn't have to be. With a little research and planning, you can find housing that meets your needs and budget. Be aware of scams, get everything in writing, and take photos or videos when you move in. And if you're not sure where to start looking for housing, consider using an agency-provided option. Now that you know more about finding travel nurse housing, why not see what positions are available? Reach out to our recruiters or browse our job board now to get started as a travel nurse with AHS NurseStat.